About RoadTrain
RoadTrain has been in the HGV / LGV training business since 1986, and in this time we've trained many thousands of drivers (some of whom still pop in for a cuppa and a chat). Many well-known companies have used us as their training partner, including the RAC, the AA, Exel Logistics, Sainsbury's, McDonalds and the Fire Service to name but a few. If you're still not sure, give us a call and book a free trial drive. If you have any questions, please contact us.
We have an extremely high pass rate and you are welcome to review as many past test results as you choose.
Why use RoadTrain?
We know that there are plenty of training companies out there, so why would we suggest that you choose us?
Quite simply, because RoadTrain is the most sensible choice for your investment:
 

Accredited by the Driver & Vehicle Standards Agency (DVSA)

Experienced and Qualified Instructors
Modern Approved Training Centre
Top Quality Training Vehicles
Extremely High Pass Rates
Competitive Pricing
If you honestly think you've been offered a better deal at another driving school, please tell us – we'll match it!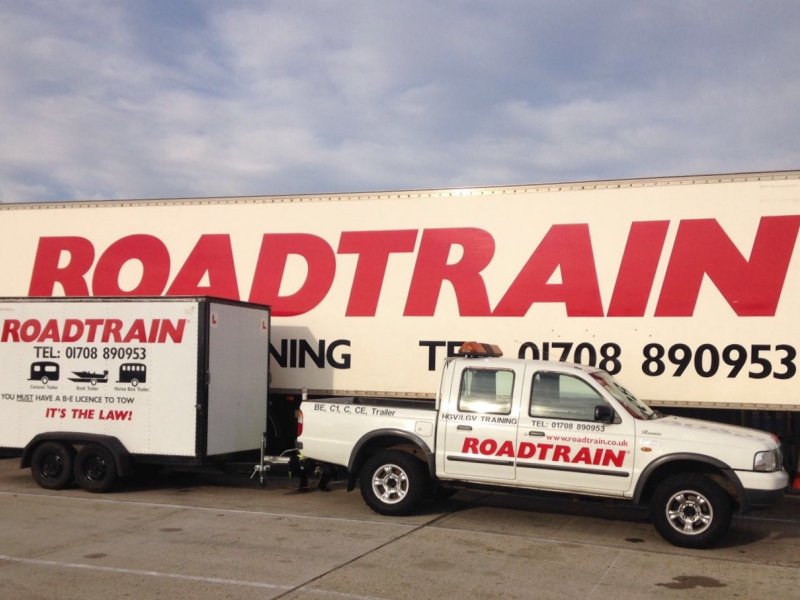 FIND OUT MORE ABOUT ROADTRAIN : CALL US ON 01708 890953