Our Vehicles
Our full sized vehicles are the type of vehicles you are most likely to encounter in your career. From 14 and 18 ton rigids to our 38 ton artics with modern tri-axle trailers.
We operate both automatic and manual vehicles. The majority of modern trucks in the work place are now automatic and to reflect this the rules have now changed so that whether you pass your test in a manual or automatic you will get an unrestricted licence (subject to having a manual car licence).
We also operate B+E vehicles for your trailer towing test and C1+E vehicles for your 7.5 and trailer licence.
We are fanatical about our vehicles, which are maintained to the highest standards and are kept immaculately clean inside and out.
In the unlikely event your vehicle should suffer a breakdown you will be provided with an identical one to continue your training in so there is no need to worry about having an unfamiliar vehicle thrust on you.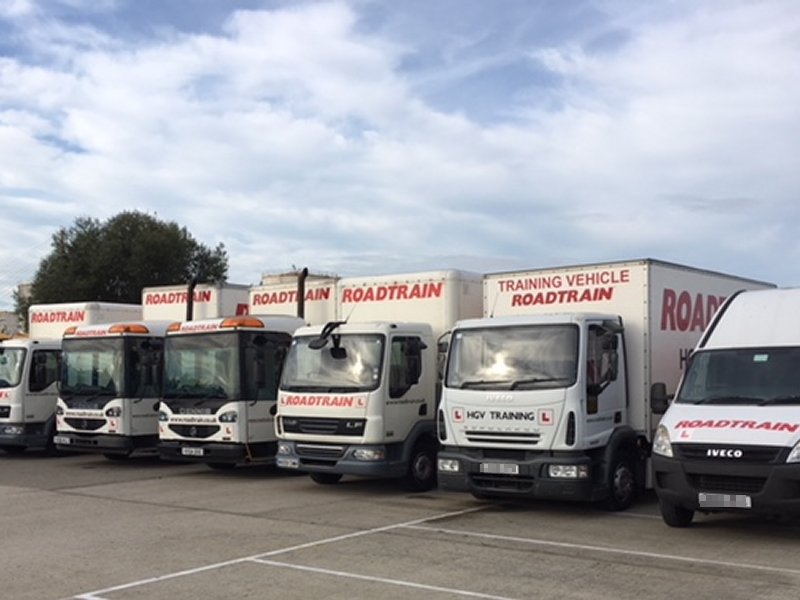 FIND OUT MORE ABOUT ROADTRAIN : CALL US ON 01708 890953